This is fun!  An opportunity for the website convener – Dr Peter Howard – to present his 'Top 10' picks, the 'best of the best'.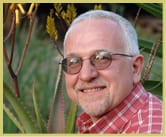 Although there is some reasoning behind each choice, this is not intended to reflect any detailed scientific analysis or democratic process.  Rather, it's an expression of personal choice with all the biases which grow out of life's experiences, discussions with colleagues….and varying degrees of knowledge about different places.  So….what do you think???  Which are your favourites….and why?  Please feel free to have your say via the Contact Us page. Perhaps this list will evolve as the website matures, but for now here is the selection:
Featured Sites in the 'Top 10' Natural World Heritage Sites
These are considered the very best sites overall. This is a 'balanced' group of sites, each one complementing the others with unique features.  Above all, each of these sites is truly outstanding and all of them provide an overwhelming sense of wonder and amazement – nature at its best!